Date/Time
Date(s) - 01/16/2018 - 01/19/2018
6:30 pm - 7:30 pm
Location
Online Workshop
Are you seeking balance, harmony and joy? Learning to work with your masculine and feminine energies can heal and balance all areas of your life!
This six-week journey teaches you how to work with the masculine and feminine elements, so you can quickly and easily identify imbalances, correct them and find greater peace, happiness and success.
At the end of the 6-week course, you'll be able to:
Understand imbalances in your thoughts, emotions, health, work, and relationships.

Correct imbalances, quickly and easily in all areas of your life.

Achieve harmony, peace and joy in your relationships with others and yourself.
Feel empowered to express your true self with happiness and confidence.
Dates & Times
The first video lesson is sent on Tuesday, 1/9/18 and optional weekly webinars will be held Tuesday evenings from 6:30-7:30pm Mountain Time (5:30pm PT; 8:30pm ET) from 1/16/18 – 1/20/18. See below for more details on class topics and webinar participation.
Cost
$135 Advanced Registration (on or before 1/2/18)
$155 Regular Registration (on or after 1/3/18)
Payment plans are also available – the full registration amount must be received by the registration deadline (1/2/18 for $135 Advanced Registration; 1/16/18 for $155 Regular Registration).
Testimonials
"Do yourself a huge favor and take this class, or gift it to someone you care about. In January, I was ready to begin dating again after having spent the last 2 years grieving the loss of a partner. I had done the personal growth work, and felt excited about the future. Then I started dating, or trying to…but hard as I tried, I just couldn't make a connection. During the fourth week of coursework, I realize that I'm a masculine energy woman that has been pursuing a masculine energy male and hating every minute of it. Ahaaa moment ensues. I acknowledge and accept that I am this strong woman who needs a feminine energy man to provide that soft, caring piece that's been missing in my life. Two weeks later, I meet a man who's perfect for me. Crazier still, he checked off every single trait I had been looking for! Without a doubt, the Living in Divine Balance course was the best $150 bucks I've ever spent." ~ Elizabeth
"The Divine Balance Course helped me understand the masculine and feminine energy which reside within myself, as well as how these energies are a part of the world around me. I never thought much about finding balance between the yin and yang within, or even finding a balance between me and my husband feminine and masculine energies, until this course. There is a balance! After taking this course I felt less struggle within. Less struggle in my relationship. A sense of peace about who I am." ~ Melissa
"I took took this course for a lot of reasons, and really to help me understand how better to communicate with my husband. Our communication problems have had our relationship in a bad place for several years now, and in working with Sharna  privately in sessions and during the course, I can truly say this course helped to save my marriage. I now understand how better to talk to my husband about our issues, and also how I can hold my feminine energy and boundaries. I'd recommend this course for anyone struggling with their relationship." ~ Jessie
"The Living in Divine Balance course came into my life in the middle of a very tumultuous time as I helped my grandfather pass. The coursework itself is exciting and enlightening and definitely beneficial to people in all life circumstances. However what was most meaningful to me was the community of support this course built. The amazing souls that I was able to connect with through the course helped me feel loved and understood. We are all struggling with something but we never have to be alone in those struggles. Sharna is an amazing teacher and facilitator and I am convinced anyone I meet through connections to Sharna will uplift my life." ~ Natalie
Weekly Lessons
Week 1: Divine Feminine
Week 2: Divine Masculine
Week 3: Shadow Sides
Week 4: Inner Marriage
Week 5: Inner World
Week 6: Outer World
Each week's lessons will include:
Handouts for reading including recommended exercises/practices
Online video lesson (viewable at any time throughout the week)
Online interactive webinar (held for 1 hour on Tuesday; 5:30-6:30pm MT)
Recording of webinar for those who cannot attend
Facebook group engagement throughout the course
Dates & Times
The interactive webinar will be held on Tuesdays (1/16-2/20/18), from 6:30-7:30pm Mountain Time (click here to convert to your time zone). The webinars are held via Zoom, and instructions for setting up your account and accessing the webinars will be sent after you register for the workshop. Attendance at the webinars is not required for the class, however, these are opportunities to discuss the previous week's lessons and exercises, ask questions and learn from your fellow students.
If you're unable to attend one or any of the webinars, they will be recorded and sent to the entire group by the following Thursday so you may watch the webinar.
The following week's video lesson and handouts will be sent after the webinar, on Tuesday evening.
Week 0: You'll receive the video, handouts & exercises on the Divine Feminine (Tuesday, 1/9/18)
Week 1: Divine Feminine Webinar (Tuesday, 1/16/18; 6:30-7:30pm Mountain Time)
Week 2: Divine Masculine Webinar (Tuesday, 1/23/18; 6:30-7:30pm Mountain Time)
Week 3: Shadow Sides Webinar (Tuesday, 1/30/18; 6:30-7:30pm Mountain Time)
Week 4: Inner Marriage Webinar (Tuesday, 2/6/18; 6:30-7:30pm Mountain Time)
Week 5: Inner World Webinar (Tuesday, 2/13/18; 6:30-7:30pm Mountain Time)
Week 6: Outer World Webinar (Tuesday, 2/20/18; 6:30-7:30pm Mountain Time)
YOUR FACILITATOR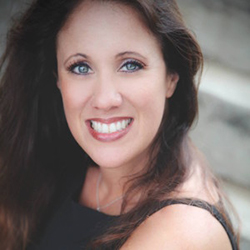 Sharna Langlais, Reiki Master
Sharna works with clients internationally, helping them uncover the source of wounds and blockages so they can live freer, fuller and brighter lives. Using Reiki, meditation, and energy therapy, she facilitates a holistic journey toward healing. A Reiki Master, as well as a certified herbalist, aromatherapist and Say it Straight Communication Trainer, Sharna also writes for MindBodyGreen on Reiki healing. A skilled and passionate teacher and facilitator, she has been leading groups, workshops and classes for over 15 years. Learn more about Sharna by reading her bio.
Bookings
Bookings are closed for this event.