Map Unavailable
Date/Time
Date(s) - 02/24/2017 - 02/25/2017
1:00 pm - 5:00 pm
Location
Oakland
REIKI FOR SELF HEALING
Join us for a unique Reiki Level 1 certification course that combines energy medicine and supporting therapies to allow you to access your innate ability to heal yourself. You will:
Learn how to harness and feel your energy as well as that of others.
Learn to channel and move energy with Qi Gong and hand positions.
Receive the four Reiki Level 1 attunements and First Degree Certification.
Specifically, this class will cover the following:
History of Reiki
Uses and Benefits of Reiki
The Fundamentals of Energy and Field Theory
Guided Meditations, Qi Gong, Sound Healing
Comprehensive Reiki 1 Manual
Reiki 1 Hand Positions
Unique Reiki Self Healing Methodology developed by Sharna
Practical Application and Practice in Feeling and Moving Energy
REGISTRATION
Cost: $250
WHAT PEOPLE ARE SAYING ABOUT REIKI 1 WITH SHARNA
"When I saw that Sharna was teaching Level 1 Reiki, I knew I couldn't pass up the opportunity to learn from this divine goddess…Sharna is a natural at teaching (and not everyone is). We started with a prayer and meditation and then went through our syllabus. The flow between Qigong exercises, attunements, energy work, and understanding the how and why of Reiki was executed seamlessly by Sharna. She has an affinity for knowing when to inject levity. Love that the manual she created has a lot of additional information for you to read at your leisure, plus an extensive reading list. Looking forward to working on myself and taking Level 2. Maybe I should've skipped writing this novel and just posted my cliff notes, which would read like this, 'Sharna ROCKS! If Seek Spark Shine is offering classes or workshops–take them!'." Elizabeth
"I only had a vague idea about Reiki and was very curious about it and I had heard incredible things about Sharna. Wow! I was blown away with the energy and knowledge Sharna generously shared with us. She was totally present for the entire day. I learned so much about healing energy and how I could incorporate Reiki into my existing meditation practice. It is not even one week after and I am already experiencing significant shifts in areas where i have been stuck of years. She made sure that we all knew she was going to be available after if we ever had questions or needed support during our process in the weeks and months following the session. I highly recommend Sharna for her healing and education services." ~ Gina
"Sharna's genuine and radiant energy filled the room, never wavering from the beginning of a long day of class to the end, setting the stage for a powerful day of learning and transformation. Sharna was a fountain of information on a vast number of healing topics not just reiki. The beauty of her teaching style was her lack of ego…Sharna taught with grace, inclusiveness and loving openness. She taught with humor and a lightness of touch that made such a deep subject completely accessible and alive for all involved. The four reiki level 1 attunements she gave throughout class were powerful and transformational. The class was five days ago and I am still in an expanded state of bliss. The materials, her presentation style, and the amount of information she fit into the day was impressive…I will be signing up for Sharna's reiki level 2 course, and seeing her for reiki and sound therapy sessions in the near future. Sharna has a true gift. You can't help but see it and feel it in everything she says and does." ~ Cinnamon
YOUR FACILITATOR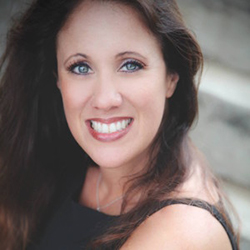 Sharna Langlais, Reiki Master
Sharna works with clients internationally, helping them uncover the source of wounds and blockages so they can live freer, fuller and brighter lives. Using Reiki, meditation, and energy therapy, she facilitates a holistic journey toward healing. A Reiki Master, as well as a certified Say it Straight Communication Trainer, Sharna also writes for MindBodyGreen on Reiki healing. A skilled and passionate teacher and facilitator, she has been leading groups, workshops and classes for over 15 years.
Bookings
Bookings are closed for this event.