Reiki Session Location Schedule
Classes & Retreats
Join Sharna for her upcoming classes, certifications and retreats held across the United States and Canada, as well as online. Sharna provides Reiki certifications, online classes on balance and intuitive development, and retreats working with personal growth and energy healing.
Featured Videos
Check out Sharna's newest videos including interviews, public speaking and free meditations!
How Sage Series Online Course can help you unlock your intuitive gifts!
How Divine Balance Online Course can help you get unstuck and reduce stress!
Free guided meditation for self-love and self-care.
Free guided meditation to help you center, stabilize and ground.
"Having been to a handful of mental health professionals, I have to honestly say it wasn't until I met with Sharna that I was able to feel a shift in perspective, a new appreciation and understanding of my life, and a gentleness with MY healing process. Sharna's approach is so individualized, I felt she really listened to my story and offered perspective that is for me and me alone. Sharna is a healer. A loving, caring, genuine, and personal healer who provides the utmost professional experience."
"Sharna was able to instantly sense all of the heaviness I have been carrying with me my entire life. She could also sense the terrible pain that I carry in my feet. After my session was over I felt like a million pounds has been lifted from my shoulders and my feet were hurting significantly less. Since my session I have been feeling much more happy, energetic and secure with myself."
"Without ever meeting me personally, as I live on the east coast and she on the west, Sharna was able to tap into my energy and reveal things that are nothing short of incredible! She has such a beautiful, soothing voice and manner. Each session is different, but beneficial in many ways. If you are considering Reiki for the first time or are a seasoned pro, I highly recommend a session with Sharna. "
"My first in person reiki session with Sharna left me feeling validated, confident, and with a sense of calm. After years of struggling with anxiety I finally felt hopeful after my reiki session because Sharna offered me guidance and direction that I hadn't quite felt before. I don't live in the same state as Sharna, so my next sessions were scheduled to be distance reiki. She was able to again intuitively access areas of my life that need improvement and not only heal the energy with reiki but also provide me with real information to do my own self-improvement."
sharna
This month I was honored to be interviewed on cultivating and balancing our masculine and feminine energies by Karyn Kulenovic, on her Ask1Radio program, Healing in Bloom. To listen to the interview: Click on the link below, [...]
sharna
In this episode of Wildish Wise Women, we interview Sharna Langlais to learn how to tap into your intuition, some common myths folks have about being an intuitive, and also some tools for honing your [...]
Sharna Langlais
On this episode of the Lana Simmons Show, its all about Reiki!  Join me and Reiki Master Sharna Langlais of Seek, Spark, Shine as we discuss: Sharna's journey finding Reiki What Reiki is If distance Reiki [...]
Get our latest posts
in your Inbox
Stay up-to-date with Sharna's latest articles, classes and trainings, and tips and tools for living your most shining life!
About Sharna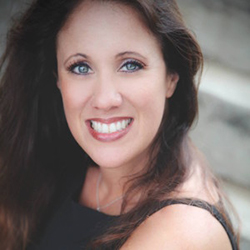 Sharna works with clients internationally, helping them uncover the source of wounds and blockages so they can live freer, fuller and brighter lives. Using Reiki, meditation, and energy medicine, she facilitates a holistic and individualized journey toward healing. A Reiki Master, as well as a certified Say it Straight Communication Trainer, she's been leading workshops and classes for over 15 years. Sharna also writes for MindBodyGreen on Reiki healing, as well as personal narrative for Elephant Journal and Rebelle Society.
With a prior career in marketing and executive management, as well as a Masters degree in Spanish Literature, Sharna also brings a strong organizational and leadership development background to her work. She helps to empower her clients with concrete skills to promote ongoing healing.