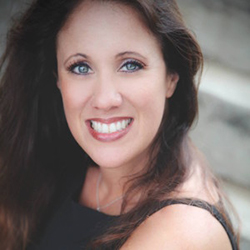 Working with clients internationally, Sharna helps them uncover the source of wounds and blockages so they can live freer, fuller and brighter lives. Using Reiki, meditation, and energy therapy she facilitates a holistic and individualized journey toward healing. Like so many of us, her path toward working in the healing arts started with her own journey of healing. She brings over a decade of diverse professional as well as personal experience to working with both individuals and groups.
Sharna's background includes certification as a Reiki Master from Kwan Yin Holistic Center, and Reiki 1 and 2, shamanic healing and 5 element theory certification through the Center for Sacred Transformations. Sharna is also a Certified Say It Straight Communication Trainer, a Certified Herbalist (360 Hour Clinical Program) through Heart of Herbs, has completed coursework in dream interpretation and analysis with Toko-Pa Turner, and is currently completing her certification in Aromatherapy through Heart of Herbs. Additional training and coursework includes guided meditation, group processing and leadership, tarot, hypnotherapy, astrology and moon cycle work. Sharna also regularly writes articles for MindBodyGreen on Reiki, as well as personal narrative and self healing articles for Elephant Journal and Rebelle Society.
Connect with Sharna on Instagram, Facebook, Google+, Twitter and LinkedIn!
View Sharna's travel schedule of upcoming trainings and workshops!
How Sharna Works
In your work with Sharna, her focus is primarily on listening to and understanding you. She does this by listening to your words as well as listening to what your physical and energy bodies are communicating. Then together, and as a whole, Sharna works with you to create healing in the areas you've identified be it personal, interpersonal, professional or spiritual. You are in the driver's seat and Sharna works with you as a guide so you can learn how to heal yourself.
Sharna's Journey
Sharna's journey toward healing began at the age of 22 when she sought to work through personal issues using traditional counseling and psychotherapy. She made progress for about a year until she sought other ways to process and work with her past, leading her to alternative healing modalities. Sharna became involved in several healing communities in San Diego and worked with healers from all over the world including shaman, Judith Seelig, in London. Her journeys in her early twenties also took her to England, Scotland, France and Spain, where Sharna had the opportunity to participate in spiritual and yogic retreats using sound, energy and yogic healing. She was also blessed to visit numerous sacred sites across Europe developing a connection with standing stones and Celtic Druidism that has influenced her since.
Sharna's career path took her toward more mainstream focuses, and for over a decade she worked in marketing, fundraising and executive management for nonprofits in San Diego. She continued her interpersonal development and at the age of 26 suffered several small and one major depressive episode. Looking back on it now, Sharna sees what she had called for many years a "breakdown" to be a "breakaway" in that it allowed her to relinquish and breakaway from old patterns and identities, allowing an entirely new sense of self to emerge. In the midst of this she also battled depression, anxiety and panic attacks. Sharna was prescribed and took a wide range of medications to attempt to get herself back on track, in addition to working with a phenomenal Marriage and Family Therapist who taught her numerous, concrete coping mechanisms.
On a mission to learn how to heal herself, Sharna became dedicated to learning about nutrition, yoga and the nervous system, as well as experiencing many different healing modalities including tapping (EFT), pranic healing, Reiki, hypnotherapy, acupuncture, massage, Seemorg Matrix Work, yoga, group processing, moon cycle work, shamanism and sound healing. As a result of her journey, Sharna felt called to share what she'd learned for herself with others.
Sharna also brings a strong organizational and leadership development background to her work, helping to empower her clients with concrete skills to carry with them into their lives after their sessions. Her aim is to help you experience healing during your sessions and also learn how to replicate and create this for yourself in your life on an ongoing basis.
Sharna has recently relocated to Santa Fe, NM and is seeing clients and teaching Reiki on a full-time basis here. She also travels back to San Diego on a monthly basis to teach and see clients.
Influences and Training
Sharna has a varied background with personal study as well as formal training in:
Aromatherapy
Astrology
Creative Writing
Communication
EFT
Herbalism
Hypnotherapy
Intuitive Guide Work
Leadership Development
Moon Circles
Nutrition
Reiki
Shamanism
Sound Healing
Tarot and Oracle Cards
Yoga
Sharna's Reiki Lineage
Mikao Usui
Dr. Chujiro Hayashi
Hawayo Takata
Phillis Lei Furumoto
Florence O'Neal
Jerry Farley
Carole McMains
Elizabeth Valsala (nee Phillipi)
Astarius Miraculii
Teresa Hall
Sharna Langlais